OPPORTUNITY CENTER
Arouet's Opportunity Center is focused on long-term stability for our participants. Our coaches work 1-on-1 to get to know our women on a personal level, understand their backgrounds, and help guide them to a brighter future. We provide bundled services that address the complete needs of our participants.
Employment Services
Skills assessment
Resume and interview prep
Job placement
Access to education/training
Job retention/advancement
Financial Services
Goal setting
Financial literacy
Credit repair
Budgeting and savings
Access to financial products
Income Support
Food assistance
Housing and utility subsidies
Identification needs
Access to healthcare
Emergency funds
Partnerships are critical to the success of our FOC. See how you can become an employment or services partner.
Partners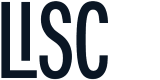 When I was released, I followed the coaching and direction from Arouet and guess what, within 30 days I went from literally a zero-credit score to 674. What a blessing! Thank you Arouet for helping to guide me, all this progress will fall in beautifully with my other short-term and long-term goals that include buying a home.
- Samantha, Participant